As a psychiatrist, Yale School of Medicine alumnus David R. Kessler, M.D. '55, understands the swirling mix of anxiety and fear that can consume individuals who identify as LGBTQ during their struggle to come out about their sexual orientation.

Kessler is not only trained in such knowledge, he lived it. From the intense anxiety attacks he suffered as a closeted gay med student in the 1950s to the fears of persecution he and other closeted gay doctors shared in the 1970s, Kessler lived through a turbulent time for LGBTQ people in American history.
Now retired and living on the West Coast, Kessler, who publicly affirmed his sexuality in 1978, wants to help other LGBTQ individuals who may be struggling to come out or who are dealing with stigma, oppression, and other issues impacting their mental health.
"Coming out was a fantastic experience for me and that's why I'm so interested in helping others, because I realized from my own experience what a meaningful, life-changing event it is," said Kessler, no relation to former Yale School of Medicine Dean David Aaron Kessler.
Kessler recently made a gift of $200,000 to support the work of Yale School of Public Health Associate Professor John Pachankis, Ph.D., and his Esteem Research Group, which is dedicated to addressing the depression, anxiety and substance use problems that disproportionately affect the LGBTQ community and can erode healthy relationships and behaviors. A clinical psychologist, Pachankis, is internationally known for his development of novel psychosocial interventions to improve LGBTQ individuals' mental health.
"John is just so energetic and productive on the issue of coming out," said Kessler. "I'm very supportive of his work not only in this country but internationally, which is really unbelievable. People around the world are dealing with issues related to coming out and John is studying how it affects them in a scientific and rigorous manner, which is very impressive."
Kessler also is directing $5 million from his estate to the Yale School of Public Health, part of which is intended for the creation of a David R. Kessler Endowed Professorship. The professorship and accompanying resource fund will support teaching and research associated with improving LGBTQ mental health.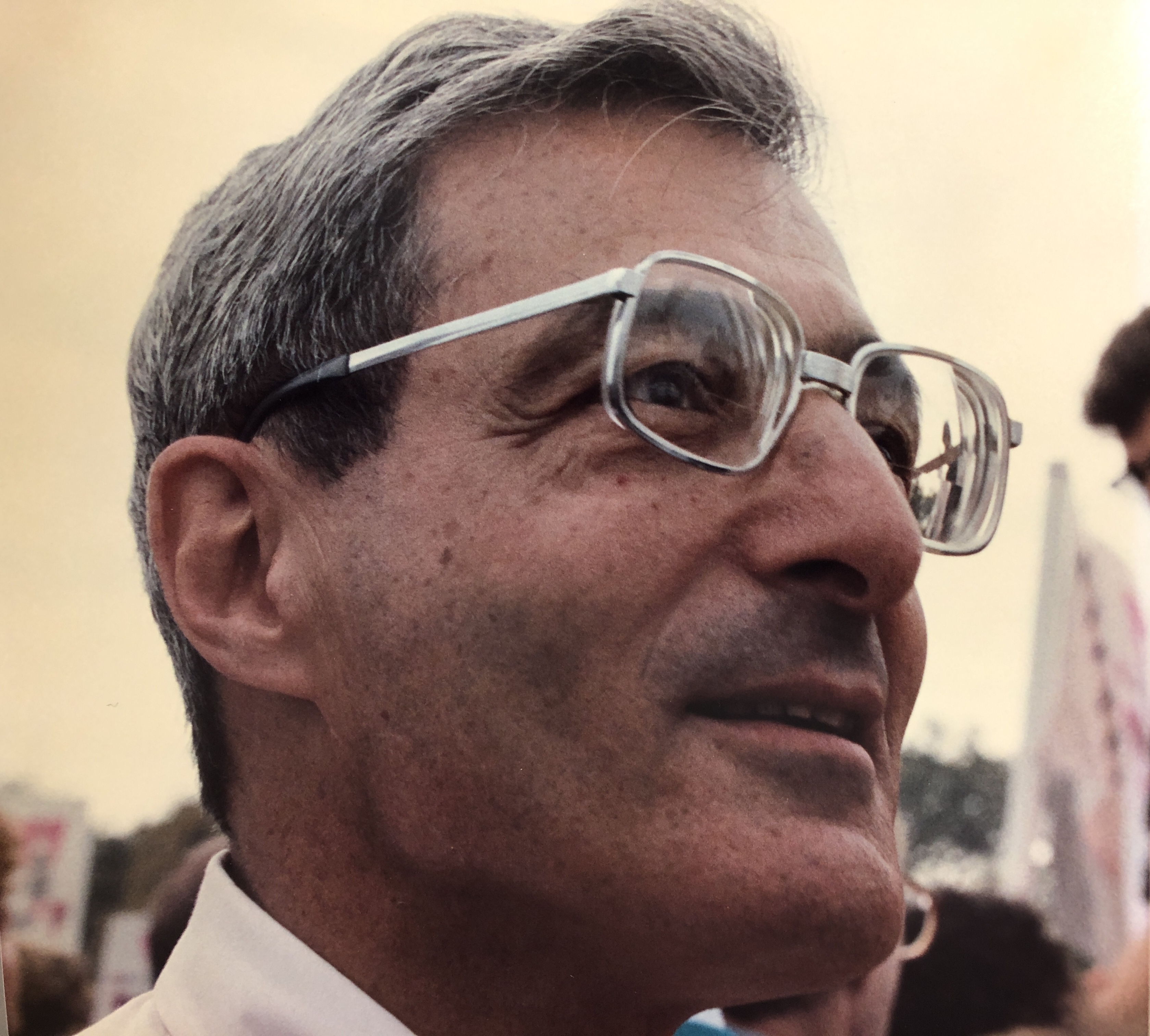 The majority of the world still lives in conditions that are not stigma-free when it comes to LGBTQ acceptance, including many areas of the United States, said Pachankis. In some states, parents still send their children to conversion therapy, and in some countries, conversion therapy to make gay people "normal" heterosexuals is common, he said.
"As a stigmatized minority in society, people who identify as LGBTQ are subject to continuous assaults on their self-esteem and sense of belonging in their families, schools, and workplaces," said Yale School of Public Health Dean Sten H. Vermund, M.D., Ph.D., who has made improving LGBTQ mental health a priority of his administration. "I cannot think of a higher impact program in which Dr. Kessler could invest than Dr. Pachankis' Esteem Program. Dr. Kessler's generosity will ensure that LGBTQ mental health research geared toward preventive and therapeutic interventions will be part of YSPH under Dr. Pachankis' leadership and on in perpetuity."
Pachankis' research is dedicated to delivering effective LGBTQ-affirmative mental health treatments to vulnerable populations in the United States and around the world such as those in rural Appalachia, China, and Eastern Europe. Some of the programs Pachankis has initiated since arriving at Yale in 2013 involve improved training for mental health providers, delivering mental health treatment via the internet and mobile applications and finding ways to sustain such treatments in areas where LGBTQ stigma is present and strong.
"David's journey inspires all of us to be as courageous and creative as his generation has been in living proudly and meaningfully in the face of societal and emotional barriers," said Pachankis. "For a lot of LGBTQ people, that journey includes supporting the next generation of LGBTQ individuals. That's certainly one of David's major contributions and, in my own way as a researcher and teacher, I hope that it can be one of mine."
After coming out in San Francisco, Kessler helped launch the country's first formal gay doctors' organization–the Bay Area Physicians for Human Rights. He later served as president of the National Gay Caucus of Members of the American Psychiatric Association, which became the American Association of Gay and Lesbian Psychiatrists. People magazine highlighted his leadership and advocacy work in 1979. He gave one of the eulogies at the funeral of Harvey Milk, a seminal figure in the gay rights movement.
Kessler credits his friends in the gay community with providing the crucial support he needed to acknowledge his sexual orientation—and his sanity—at a time when the leading psychiatric diagnosis manual, the Diagnostics and Statistical Manual of Mental Disorders or DSM III, classified homosexuality as a mental illness and perversion.

"I had been reading all this nonsense psychiatrists had written about how sick gay people are and I got so angry I couldn't stand it anymore," Kessler recalled. "I just said, 'That's it! We need to organize and put an end to this stuff and let people know who we are and that there are gay people everywhere and we're just like everyone else."'
Despite San Francisco's burgeoning gay community, organizing wasn't easy, Kessler said. Other medical professionals were scared of losing patients if their homosexuality became public. The early groups would meet after dark in the shelter of members' living rooms. There, discussion would drag on for hours about how members would be kept informed, whether there should be a printed members list, who should possess the list and what might happen if it fell into the wrong hands. Even the group's initial chosen name—Bay Area Physicians for Human Rights–made no mention of homosexuality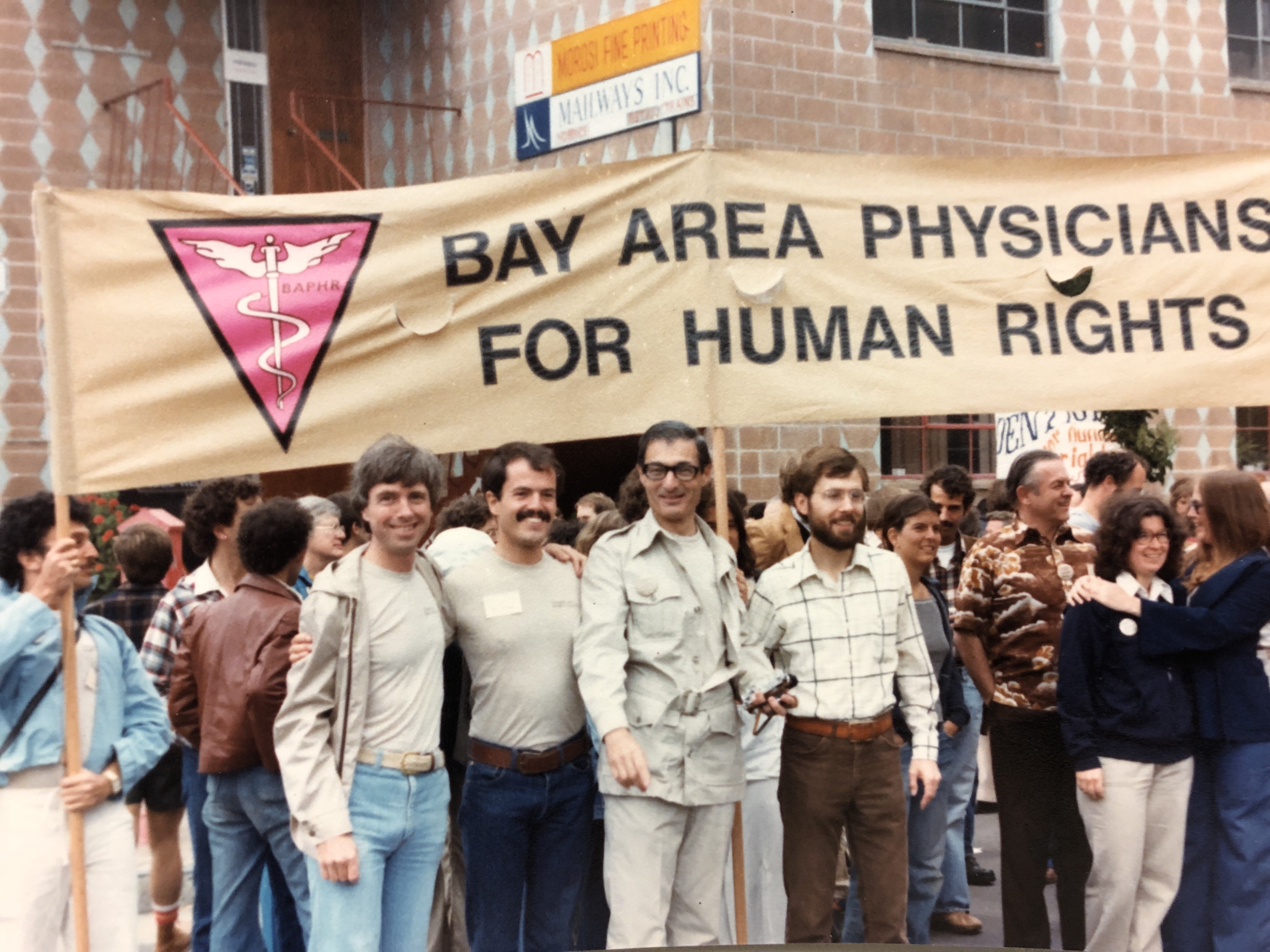 After completing his psychiatric residency at Yale in 1961, Kessler went on to become a faculty member in the Department of Psychiatry at the University of California San Francisco Medical School and also a unit supervisor at the Langley Porter Institute. He retired as a clinical professor of psychiatry in 1986.
Scholarship and Research
The Lesbian and Gay Studies Center at Yale, established in 1986, was one of the first of its kind in the country. The Research Fund for Lesbian and Gay Studies (FLAGS), established in 1992, supports faculty and graduate student research and the university is widely known for its national conferences. In 2001, a major donation from Arthur Kramer, '49, in honor of his brother, the writer, AIDS activist and ACT UP founder Larry Kramer, '57, led to the establishment of the Larry Kramer Initiative for Lesbian and Gay Studies. LKI, as it was known, was a highly successful five-year initiative that allowed the appointment of visiting lecturers and dramatically expanded Yale's archive of LGBTQ materials, including the papers of Kramer and fellow activists David Mixner and Harvey Fierstein.
Kessler said he has been interested in creating something at Yale for years, but it took two tries to get it done. The first time he approached the university in the early 1990s, the people he met with weren't sure where the funds should be directed or how they might be used, and Kessler chose instead to create the David R. Kessler Lectures in Lesbian and Gay Studies at his other alma mater, the City University of New York.
A longtime supporter of the Yale School of Medicine, Kessler decided to make an estate gift to the Yale School of Public Health after speaking with YSPH Dean Vermund and YSM Deputy Dean and Chief Diversity Officer Dr. Darin Latimore, who introduced him to professor Pachankis last year. Kessler hopes his endowment encourages others to support the Yale School of Public Health's ongoing efforts to improve mental health outcomes for the LGBTQ community.
"Now Yale is ready, willing and able with a research program in full swing that is very close to my heart," Kessler said. "I am delighted to be able to come back and do it even bigger and better."
If you would like to support efforts to improve LGBTQ mental health and reduce adverse health outcomes related to stigma, donate to the Yale School of Public Health or to its LGBTQ research directly by visiting https://publichealth.yale.edu/giving/ for more information.
Submitted by Colin Poitras on April 10, 2019