Tony-award winning actor and producer Michael Shulman appreciates the power and potential of artist-driven work.

As the founder of SAND & SNOW Entertainment, a stage and screen production company dedicated to creating works meant to stir up social conversation, Shulman has spent a large part of his career developing and participating in purposeful art.

His 2015 collaboration with actress Nicole Kidman and playwright Anna Ziegler, Yale '01, on the play Photograph 51, about X-ray crystallographer Rosalind Franklin, highlighted the often-overlooked scientist's role in the discovery of the molecular structure of our DNA.

So it is perhaps fitting that Shulman, a 2004 Yale graduate who majored in Art History, would become the first major donor to support the Humanities, Arts and Public Health Practice at Yale, or the HAPPY Initiative.

"The arts, to me, have an ability like no other medium to change the conversation and to lift up and unite communities," said Shulman, who joined his wife, Sara, and two children (whose middle names are Sand and Snow) in making the generous inaugural gift. "And that is so essential, even more so now during the COVID-19 pandemic, when so many of us are fractured and so often feel alone."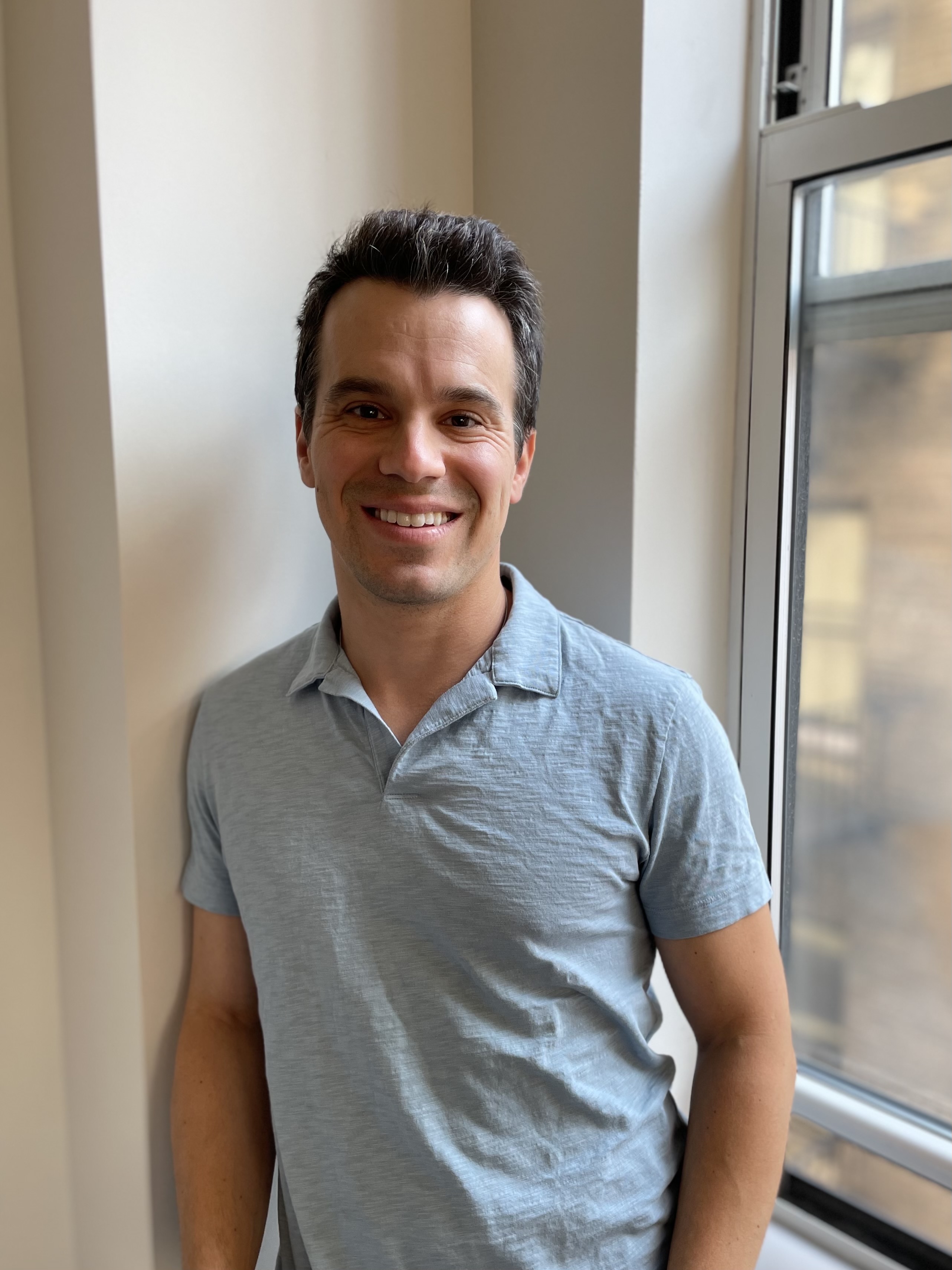 Established at the Yale School of Public Health in 2019, the HAPPY Initiative is a collaborative endeavor encompassing Yale's Schwarzman Center (a central community space for public gatherings and the arts) and the university's top-ranked schools of Medicine, Nursing, Music, Drama, Art, Divinity, Architecture and Management.

The Initiative's focus is threefold:

Education – Train students to use interdisciplinary arts to promote community health. Create a public health master's degree track centered on the arts and humanities.
Collaboration and Community Engagement – Build collaborations within Yale and beyond to improve community health through increased engagement and enterprise. Establish a national center for the arts, humanities and public health practice at Yale.
Research – Conduct research and evaluation to measure health outcomes related to arts-based programming.
"The HAPPY at Yale initiative is about leveraging the rich resources across Yale to improve health messaging and the health of communities," said HAPPY Initiative Director Judith Lichtman, Ph.D. '96, M.P.H. '88, chair of the Yale School of Public Health's Department of Chronic Disease Epidemiology and Yale's Susan Dwight Bliss Professor of Epidemiology.
"We have all these tremendous resources at Yale, including talented faculty and students who have a shared interest in combining the arts and health," Lichtman said. "We've been brainstorming about this for two years, and this would be the ideal time to build this novel initiative."
There is growing scientific evidence that engagement in music, art and cultural events is associated with better health, said Lichtman. She points to a 2019 study by the World Health Organization's Regional Office for Europe, which looked at more than 900 publications, including 200 reviews covering over 3,000 further studies. It is considered the most comprehensive evaluation of the arts and health to date. The researchers concluded that "art interventions, such as singing in a choir to improve chronic obstructive pulmonary disease, are considered non-invasive, low-risk treatment options and are increasing being used … to supplement more traditional biomedical treatments."

In summarizing the importance of art and health, the WHO has said:
"Art can help us to emotionally navigate the journey of battling an illness or injury, to process difficult emotions in times of emergency and trauma and even to physically recover more quickly from injury or disease. The creation and enjoyment of the arts helps promote holistic wellness and can be a motivating factor in recovery. Including the arts in health care delivery has been shown to increase positive clinical outcomes for patients while also supporting other stakeholders, including health care providers, the patient's loved ones and the wider community."
Lichtman said she is extremely grateful for the Shulmans' gift, which has allowed the initiative to bring on board Dr. Neal Baer, M.D., an award-winning showrunner, television writer/producer, author and public health advocate who has long used different art platforms to bring attention to and spur discussions about important issues in public health. Baer's various roles in television include serving as Executive Producer and Showrunner of the hit shows Designated Survivor, starring Kiefer Sutherland; CBS's Under the Dome; NBC's Law & Order: Special Victims Unit and NBC's ER. He also served as Executive Producer of the documentary film Welcome to Chechnya, which won a Special Jury Award at the 2020 Sundance Film Festival, received the Peabody Award in 2020 and is nominated for a Primetime Emmy Award.

"Neal Baer is very interested in this space and this project," Lichtman said. "We have dedicated this gift to bringing in Neal as a collaborator to help us develop the vision for HAPPY."

As a visiting scholar and lecturer, Baer will be co-teaching HAPPY's inaugural Humanities, Arts and Public Health Practice course in the spring of 2022.

Shulman, whose former production company Starry Night Entertainment won a 2019 Best Play Tony and Drama Desk award for its Broadway adoption of The Ferryman, said the arts have a way of resonating with people in a deep and meaningful way.

"The arts have a way of conveying messaging that really hits you in the solar plexus," said Shulman. "It's not necessarily overt messaging but something in the characters and the storyline that tugs at your heart and can really change the way people feel. I think that distinction between feeling and thought is really important. When you feel something, that often motivates you to do something."

Shulman's acting career started at age nine with an appearance in Stephen Sondheim's Assassins. An Emmy-nominated actor, his work includes a two-year stint on Broadway as Gavroche in Les Miserables. His Broadway productions have won over 30 Tony awards. His current productions include The Lehman Trilogy, directed by Sam Mendes, and Hamilton on Broadway and all national and international tours. Shulman has also appeared in numerous films and on numerous television shows including Jodie Foster's Little Man Tate, M. Night Shamalyan's Wide Awake, and the shows Law & Order, Party of Five, Chicago Hope and All My Children.

Shulman said he feels fortunate at this point in his career to be able to support an initiative like HAPPY that aligns with his personal passions and beliefs.

"In terms of the public health aspect of this, Yale is really pioneering with its integration of the arts," he said. "It's such a crucial component too because if we can present the arts in a way that contributes to the conversation, changes the conversation, and stirs viewers to think and feel in a different way, in a more supportive way, than we can really have an impact in a pioneering way."

Submitted by Ivette Aquilino on October 13, 2021