Four classrooms at 60 College Street — LEPH 101, 102, 103 and 115—were outfitted with living walls Tuesday, bringing a verdant swath of nature into the lower level of the Yale School of Public Health's main building.
Enthusiastic students, faculty, staff and Dean Sten H. Vermund used their green thumbs to insert hearty potted plants into wall racks that are also designed to provide a constant source of water. The plant species selected for the walls thrive in low and artificial light.
"Living walls are supposed to make you happy. This makes me happy," said Vermund, who joined about 30 people in the afternoon planting spree.
The project was proposed by the YSPH Sustainability Committee in support of the Built Environment component of the 2017-2025 YSPH Sustainability Action Plan. In the future, other living walls may be installed elsewhere around the school.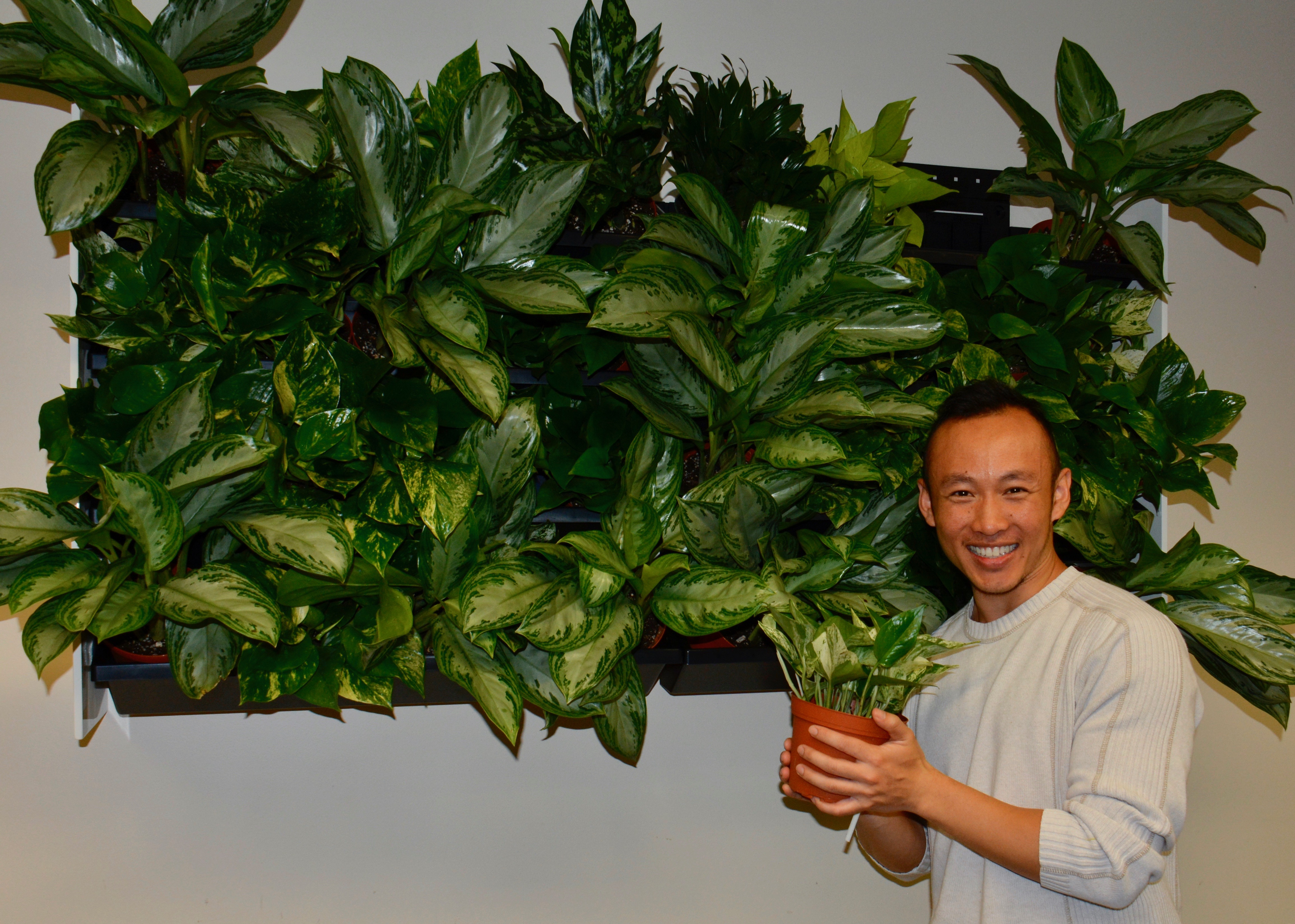 Living walls bring the outdoors in, improving a rooms' aesthetics while also supporting the intellectual, mental and emotional well-being of students, faculty, staff and guests who regularly use the spaces.
"We are thrilled to see our subterranean spaces come to life and our community come together to make it happen," said Heidi Richard, the dean's chief of staff and co-chair of the YSPH Sustainability Committee.
Pilar Vargas and Dean Vermund donated funds for the project.
Submitted by Colin Poitras on April 30, 2019