As coronavirus spread in the United States and other countries, public health officials, policymakers and emergency workers alike were looking for reliable information to inform their responses to the greatest public health crisis in decades.
These responders needed accurate and reliable information about a deadly disease that is new to humankind — and they needed it in real time.
Enter the Public Health Modeling Unit at the Yale School of Public Health. Within a few weeks, PHMU created, tested and made available an array of computer-based tools to meet these needs.
A team of some 50 mathematical modelers — faculty augmented by research associates, postdocs and a host of Ph.D. students with diverse academic backgrounds — harnessed the power of big data to create a series of complex models that have provided vital insights into the spread of the disease, transmission dynamics and the disease's effects on the most vulnerable. Their findings have been turned into tools, many of which are publicly available, that are being used by mayors, state officials and public health workers in Connecticut and beyond as they grapple with the deadly health crisis that has brought the United States and other nations to a standstill.
All dropped what they were doing and diverted their talents and efforts to addressing the calamity that is coronavirus. It was that "all hands-on deck" approach that produced tangible and critically needed scientific information within a very short time.
"Think about it this way: Our faculty, students and postdocs in the Public Health Modeling Unit have built an amazing hot rod that can help decision-makers get to some very important places and get there very quickly. And, most importantly, they deliberately left the keys in the ignition so anyone who wants to can take it for a spin," said A. David Paltiel, professor at the Yale School of Public Health and PHMU's director.
And there is more to come, he said.
Other scientists are finishing projects that examine the virus's basic reproductive rate and the consequences of a delayed stay-at-home order in Florida as well as studying human mobility through mobile phone data to accurately measure potential person-to-person contacts.
Visualization Tools
Successfully fighting a pandemic requires being able to understand what is happening on the ground.
While many health departments collect real-time data on things like the number of people visiting the emergency room for fever or cough, Associate Professor Daniel Weinberger and colleagues are taking this information to the next level.
This data is being converted into visualization tools that are being used by state and city health departments to monitor increases and decreases in disease related to COVID-19. They generate easy-to-understand, interactive visualizations in just a few lines of computer code. Several health departments (including those in New York City and Connecticut) are already using the modeling unit's tool to better track developments within their jurisdictions. The PHMU is also working with the social justice organization Partners in Health to deploy the free tools in low- and middle-income countries.
Given the lack of comprehensive viral testing data, monitoring changes in syndromes such as fever and cough can help fill in the gaps about when the epidemic is increasing or leveling off in different places and how people are using the health care system.
"State and local health departments are extremely busy responding to COVID-19," Weinberger said. "Hopefully the tools we have been developing will help to make their jobs easier."
One satisfying aspect of developing these tools, Weinberger noted, was that an M.P.H. alumna who took his class a few years ago, Sara Chronister, reached out and is now working with the Arizona Department of Public Health on using this same type of data. Weinberger has been working with Chronister to test the tool and make sure it works with the data available in Arizona.
Helping Hospitals
As COVID-19 spread and became entrenched in America's cities and small towns, lives everywhere have been severely disrupted.
The common question is what will happen next. But the public and health officials alike also want to know: How many will develop symptoms? How many will end up in the hospital? And how will social distancing change those estimates?
The PHMU developed a series of models to help answer these questions. This information, even if not 100 percent accurate, allows for critical planning to meet the anticipated needs.
"These tools are interactive," Paltiel explained. "They have attractive user interfaces and the underlying code is publicly available. Anyone can access and experiment with them on the project website."
The massive collaboration required daily Zoom calls sometimes hosting as many as 30 people responsible for different aspects of the initiative.
"This was a fast-moving collaboration really led by YSPH students and postdocs, who did much of the work to bring these models to life," said Assistant Professor Gregg Gonsalves, a member of the team.
The models created have both short- and long-term objectives. In the short term, they aim to predict the impact of imminent public health control measures on the trajectory of the epidemic and on the use of scarce health care resources. In the long term, they are using the models to identify what they know, what they don't know, and where/how the data collection and analysis efforts might most usefully be deployed to improve longer-term decision-making.
Of course, the Yale School of Public Health is not the only group developing models in response to the pandemic. But what makes the PHMU unique is its focus on decisions and the role that its information plays in those decisions.
"A large number of us have advanced training in decision science and so-called value-of-information methods," Paltiel said. "We worry a lot about managing uncertainty and 'taking stock' of evidence: assembling what we know; identifying what we don't know; and evaluating where/how our data collection and analysis efforts might most usefully be deployed."
And the model is already being used. Members of the PHMU are working with public health officials and decision-makers in places as geographically diverse as New Haven, New Orleans, New York City and Maine.
"This project represents a remarkable mobilization of students and postdoctoral fellows in our modeling unit. They are the brains and the energy behind this effort. At great personal and professional expense, they dropped what they were doing, they volunteered their time and effort, and they gave away the fruits of their labors for the common good," Paltiel said. "They are heroes."
Social Distancing
Social distancing is the new normal since COVID-19 quickly spread across the United States.
But how long will this distancing have to last, and when might it safe to take the first steps toward relatively normalcy? People want to know when they will be able to go to ballgames together and enjoy a pizza at a local restaurant.
To help answer these questions, Assistant Professor Reza Yaesoubi and colleagues developed a support tool that assists policymakers in determining when it is safe to relax current social distancing protocols (and conversely, when they might need to be further tightened) as the pandemic unfolds.
"Our model explicitly accounts for the trade-offs between the health benefits and economic costs of social distancing interventions to determine the optimal timing of these interventions based on the latest epidemiological data collected through surveillance systems," Yaesoubi explained.
By combining real-time observations from the ongoing COVID-19 pandemic with clear decision rules, Yaesoubi and colleagues were able to demonstrate that an adaptive approach achieves greater population health while containing costs than any policy that prespecifies the timing of social distancing measures.
"When, where and how to relax social distancing is a critical question that will have a profound impact on the course of this pandemic and the health of many, many people," Yaesoubi said. "Our model provides some important answers."
Genomic Epidemiology
Where did the virus ravaging Connecticut come from?
Some molecular sleuthing by Yale School of Public Health researchers revealed surprising results. It turns out that the form of the virus most prevalent in Connecticut came from domestic sources, not international ones.
Assistant Professor Nathan Grubaugh and a host of collaborators from Yale and beyond analyzed the pattern of mutations in viruses collected from people in Connecticut who tested positive for COVID-19 and found that they were closely related to viruses collected from those in Washington state. This reveals that domestic rather than international travelers likely introduced the virus into Connecticut, and it reveals that SARS-CoV-2 (the virus that causes COVID-19) spread from coast to coast.
The team built and used mathematical modeling to estimate the risk of infection that an infected air traveler arriving in southern New England on either a domestic or international flight between Jan. 22 and March 19. According to its estimates, the risk of a domestic air traveler infected with SARS-CoV-2 arriving in southern New England surpassed that of an international traveler by mid-March (before travel between the United States and Europe was restricted). The findings are being published in the journal Cell.
Domestic coronavirus transmissions are now more likely than international introductions to spark new COVID-19 outbreaks in southern New England, said Mary Petrone, a postdoc in Grubaugh's lab. As the number of U.S. COVID-19 cases increases, the team expects to see a similar pattern emerge elsewhere in the United States, if it hasn't already. Disease control efforts should focus on improving domestic surveillance by establishing a robust and decentralized system for diagnostic testing and contact tracing. In the absence of these measures, the United States will continue to struggle to control virus transmission.
"I think our study demonstrates that collaboration and real-time data sharing are critical to understanding important characteristics of this outbreak and informing policy decisions," said Kayoko Shioda, a Ph.D. candidate involved in the effort. "As we improve the testing capacity and surveillance, we will be able to gain a better understanding of the transmission dynamics of the virus."
Modeling at YSPH
Within the span of the past several years, disease modeling has blossomed at the Yale School of Public Health. Before COVID-19 struck, YSPH scientists were working with partners around the world on a host of infectious diseases (rotavirus, leptospirosis and rabies among them) to better understand transmission dynamics and design optimal public health responses.
Those projects, while important, have temporarily been put on hold as the unit's scientists have shifted their attention exclusively to COVID-19.
It has been a nearly seamless effort that brought together students, young scientists and veteran researchers. They overcame the obstacles inherent in working from home and collaborated through videoconferencing to coordinate the threads of the many projects.
"In my opinion, Yale has the preeminent public health modeling group in the country," Paltiel said. "Their response to this crisis illustrates why our interdisciplinary team of independent (but nonetheless collaborative) investigators is such a jewel in the crown of the Yale School of Public Health."
Learn more about the modeling unit at the Yale School of Public Health at its website. Learn more about its coronavirus-related work here.
---
A Public Health Juggernaut By Stephanie Perniciaro
I was interested in helping with the COVID-19 response, so I joined a pop-up research collective during which we spent a feverish few weeks designing, refining and developing interactive apps for two different modeling systems. Our goal was to answer questions about COVID-19 testing, preparedness, cases, hospital resource needs and possible effects of social distancing on viral transmission.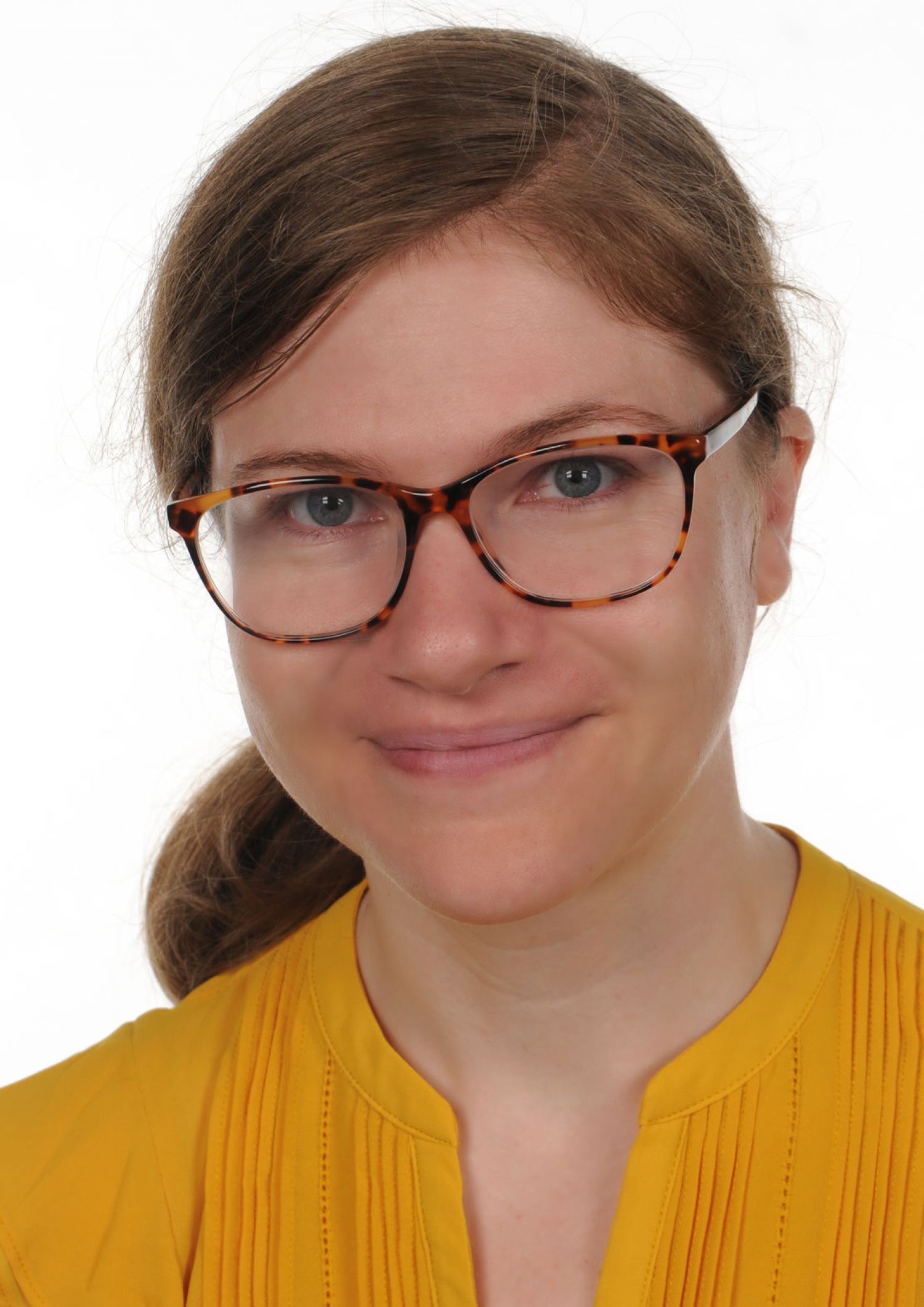 Being involved in this interdisciplinary juggernaut has been exhausting, but it also has been inspiring and boundary breaking. We're working across different universities, time zones, countries, research interests and career levels, but somehow it all comes together. My niche in this community has involved consultation with Yale New Haven Hospital, the Connecticut Department of Public Health, the City of New Haven, and the Maine Department of Health and Human Services.
I've worked with a few teams to gather the data we need to better inform future iterations of our models, designing survey questions to assess the physical, mental and operational health of hospital workers. My personal outreach efforts have included running our model projections for technically inclined friends in Germany and Louisiana, providing a Q&A web conference for a housing collective in Germany and, like many of us, fielding numerous calls from friends and relatives.
It has been humbling and at times trying to tailor our outputs to so many parties with specific interests, but it also has been gratifying to feel that our work is immediately needed, and that the data we provide is helping policymakers make informed decisions that will save lives and keep people as healthy as possible.
Stephanie Perniciaro is a first-year postdoctoral fellow in the Department of Epidemiology of Microbial Diseases.
Submitted by Sayuri Gavaskar on April 22, 2020