For more than 20 years, a core group of alumni volunteers from the Yale School of Public Health (YSPH) has been working to improve diversity, equity and inclusion at the school.
One of the key drivers of this effort has been Kevin Nelson, MPH '92, a former president of the Association of Yale Alumni in Public Health (AYAPH) and former chair of its Emerging Majority Affairs Committee or EMAC.
It was Nelson, in fact, who changed the name of the alumni association's minority affairs committee to EMAC when he became chair in 1999. He felt the name more accurately reflected emerging national demographics and was also more empowering.
So, it was fitting that Nelson, now CEO at Aetna Better Health of New York, was present to accept a Yale Alumni Association (YAA) Board of Governors Excellence Award on behalf of AYAPH and EMAC.
The award, presented during the 2019 YAA Assembly and Alumni Fund Convocation, recognized the YSPH alumni board and EMAC for sponsoring a day-long retreat in February 2019 that brought together more than 35 alumni, administrators and students from YSPH and across Yale to discuss ongoing diversity, equity and inclusion (DEI) efforts.
The retreat, which included a DEI consultant, focused on developing strategies to strengthen DEI infrastructure and measure progress for DEI initiatives. It was a first-of-its-kind event for the Yale School of Public Health and is being considered as a model for other Yale schools to follow.
Working collaboratively with AYAPH and EMAC, the Yale School of Public Health recently integrated health equity, social justice, respectful discourse, and community empowerment into its mission statement. In July of 2019, Associate Professor Mayur Desai, MPH '94, PhD '97, was appointed as the school's inaugural associate dean for diversity, equity and inclusion.
"I feel good about the progress we have made," Nelson said. "You always like to see more progress, but there are plenty of schools that have made no progress at all or that are doing a fraction of what YSPH is doing."
Nelson attributed EMAC's success to "an incredible group" of YSPH alumni who have persisted in their quest to improve student diversity and the recruitment, retention and promotion of faculty from underrepresented groups. He also praised the support EMAC has received from the AYAPH and especially from former Dean Paul D. Cleary and current Dean Sten H. Vermund, with whom the committee has been working to implement a range of DEI improvements.
"This excellence award is wonderful and well-deserved," Vermund said in an email to AYAPH board members. "I look forward to building upon our successes. But in the meantime, know that we are grateful to you for your partnership, vision, and dedication to YSPH."
Current AYAPH President Tassos Kyriakides, PhD '99, MPhil '96, echoed those sentiments.
"This award showcases that in true partnership with past Dean Cleary and present Dean Vermund, Professor Trace Kershaw (former chair of the YSPH Committee on Diversity, Equity and Inclusion), and so many others, the AYAPH Board is leading efforts to not only raise awareness but also proactively ensure that the concepts of diversity, equity and inclusion are respected and implemented both at YSPH and the Yale campus at large," said Kyriakides, an associate research scientist at the school.
From its early days scheduling events where underrepresented minority (URM) students could interact with alumni to the time spent raising money for URM scholarships and conducting research into DEI sustainability, EMAC has always been one of the most, if not the most, active AYAPH committee.
"This is not a board that just plans parties and networking events," said Elaine Anderson, MPH '76, a long-time AYAPH board member. "When representatives of the Council on Education for Public Health visited the Yale School of Public Health during an accreditation assessment in 2007, members commented on how unique our alumni board was among schools of public health in its dedication to substantive issues, especially diversity."
To fully appreciate all of the work that preceded the excellence award (the group's second), one has to go back to 1999, when Nelson first joined the AYAPH and EMAC was born.
It was a journey that almost ended before it started.
Embracing Change
Changing the name of the Minority Affairs Committee to Emerging Majority Affairs Committee was only the beginning. As EMAC's new chair, Nelson immediately recruited several other young alumni and, together, they laid out an aggressive agenda to support YSPH students of color through mentorship, networking and social engagements such as potlucks and community discussions.
It was a bold step.
"I really expected my requests to be denied (by the AYAPH board) and I was going to resign and just walk away," said Nelson, who was concerned the association's longstanding members, many serving for more than a decade, would be wary of such dramatic change. "But instead, they embraced it and supported me. It was great."
In a way, Nelson was continuing what he had started when he was enrolled at the school. Recognizing a lack of faculty of color and seeing no organized structure supporting underrepresented students, Nelson started his own networking group in the early 1990s.
"When I was at the school of public health, there were no black faculty or faculty of color I could have a conversation with about being a black student and some of the challenges that might come with that," Nelson said. "Students of color need other students of color, faculty of color and alumni of color to interact with and to talk through their experiences."
Such interactions remain an important part of student academic life. Modupeore Shenbanjo, MPH '16, said it was her contact with EMAC members during an event for admitted students that convinced her to enroll at YSPH.
"I knew YSPH would afford me with wonderful opportunities and enable me to be part of a community where I felt supported and still feel supported even after graduation," said Shenbanjo, now a consultant with GE Healthcare Partners and a AYAPH board member. "As a minority student, it was important for me to be surrounded by individuals who looked like me."
A Major Step Forward
In 2001, when YSPH alumnus Robert Steele, MPH '71, PhD '75, initiated a scholarship to help recruit and support outstanding students from underrepresented groups, EMAC and AYAPH helped raise $100,000 to support the initiative. The Creed/Patton/Steele Scholarship ­– named for Steele, Dr. Courtlandt Van Rensselaer Creed, the first African American to graduate from the Yale School of Medicine, and YSPH Professor Emeritus Curtis Patton, who devoted much of his career to advancing DEI initiatives – continues to be awarded each year to an outstanding minority student in public health.
EMAC pivoted to a new mission in 2006 when it secured a $30,000 grant from the Connecticut Health Foundation to study diversity, equity and inclusion at the school more closely. The school also chipped in funds to offset the study's cost.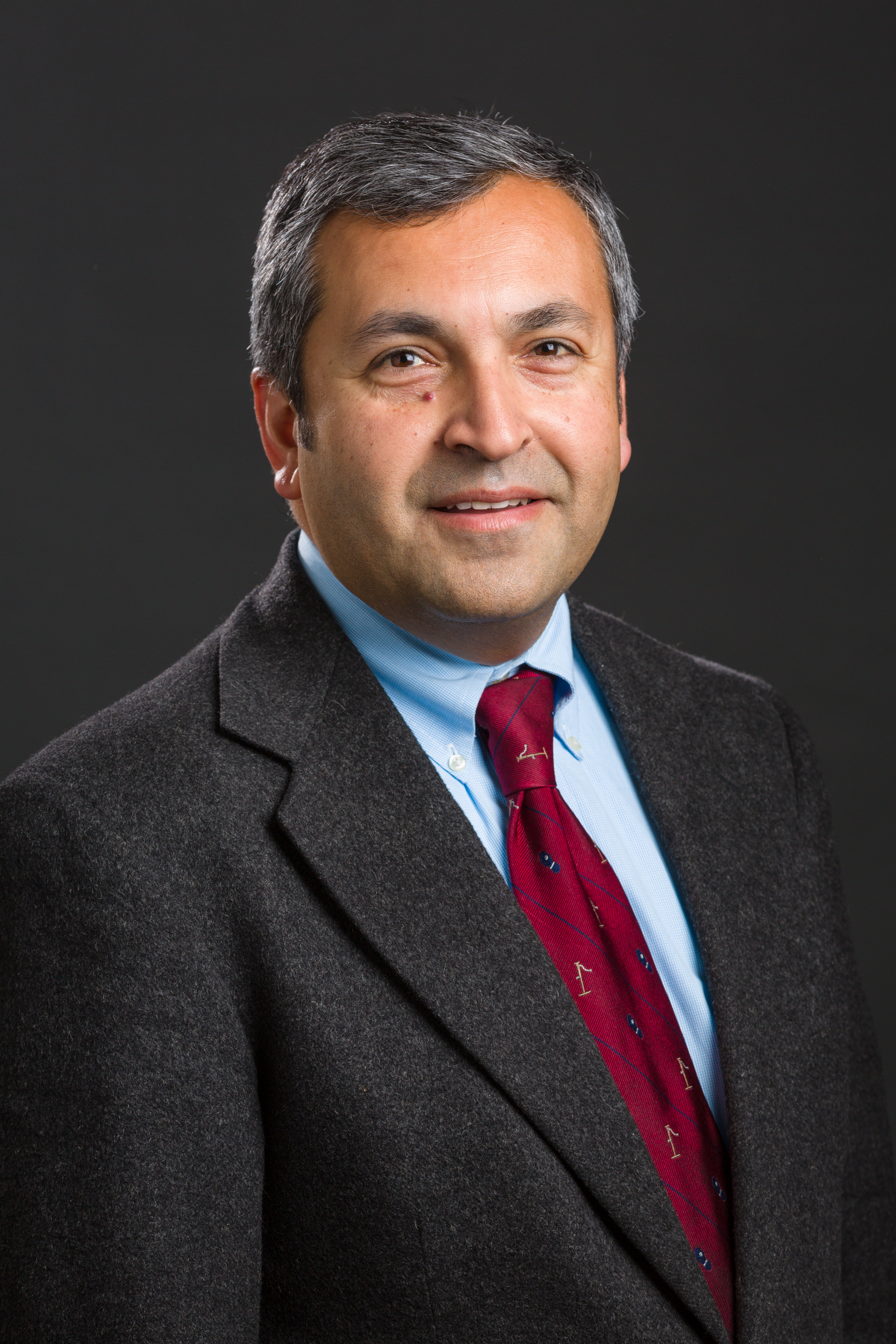 Led by alumna Linda Marc, MPH '92, ScD, the study explored how existing practices and policies could be improved to enhance the recruitment, retention and promotion of underrepresented faculty and students.
Marc and others on the committee were concerned about low numbers of underrepresented minority graduates in the pipeline for public health degrees both at Yale and nationally. According to the Association of Schools and Programs of Public Health, of the 589 doctoral degrees (Dr.P.H., Ph.D., Sc.D.) awarded by accredited schools in 2003, only 21 or 3.5 percent of those degrees were earned by black students and the same percentage was seen for Hispanic students.
The study led to an initial report in 2009 and a follow-up report in 2018. The latter included a 6-point DEI improvement model and 30 suggested action items.
EMAC and AYAPH organized the 2019 retreat to discuss strategies for implementing the 2018 report's recommendations — such as hiring a chief diversity officer with a dedicated budget and staff and generating regular DEI progress reports. Vermund announced at the retreat that the school had revised its mission statement to clearly state that health equity, social justice, respectful discourse, and community empowerment is a priority. He also announced plans to add a new associate dean for DEI.

Darryl Crompton, JD, MPH '76, a YAA and AYAPH board member, cited the retreat in submitting his nomination of EMAC-AYAPH for the excellence award. Crompton said concerns about underrepresented students and faculty at YSPH go as far back as the mid-1970s when he and other students of color raised the issue with the administration.
The retreat, he said, was a major step forward in terms of bringing alumni, students, faculty and administrators together to speak openly about DEI and to set goals.
"A similar process could serve as a best practices example that could benefit Yale and other universities and colleges who often struggle to address diversity, equity, and inclusion in an effort to develop strategies and reach outcomes that will make an impact," Crompton wrote in his nomination.
Marc agreed. Adding dedicated faculty or staff to address DEI is an important step, but it is equally important how those individuals carry out their roles in terms of the impact they are going to have, she said.
"It's not sufficient just to create a new role and put someone in that position," said Marc, who currently chairs two committees focused on race and ethnicity for the U.S. Census Bureau. "Certainly, we want a person who embraces all people, but DEI really is a science and it is critical for that person to understand the synergy and nuances of different groups if we are really going to move forward on diversity, equity and inclusion and operationalize it."
Desai, the new associate dean for DEI, is a longstanding professor and four-time winner of the YSPH Distinguished Teaching Award, the school's highest educational honor.
"I am looking forward to working with AYAPH, EMAC, and other alumni, faculty and students to address and expand DEI at YSPH," Desai said. "Continuing to develop and support a diverse and inclusive YSPH community is central to our efforts to strengthen the public health workforce and address the public health challenges of today and tomorrow."
Having a more diverse, equitable and inclusive faculty and student body enhances learning, professional development and research, says Nelson. And greater awareness and understanding of people from all races, genders and ethnicities makes for better public health professionals.
"We appreciate the recognition granted to us through the excellence award," Nelson said. "The Yale School of Public Health has done a lot of work in this area. But this issue is so profound and so pervasive, and I'm not just talking at YSPH or Yale, that more still needs to be done and should be done sooner rather than later."
Submitted by Colin Poitras on January 08, 2020